HTML>
Get a GoStats hit counter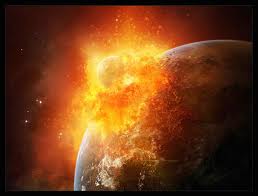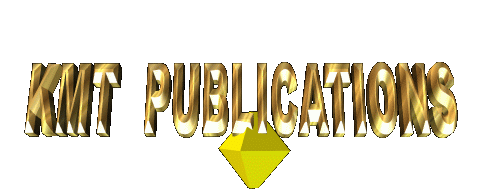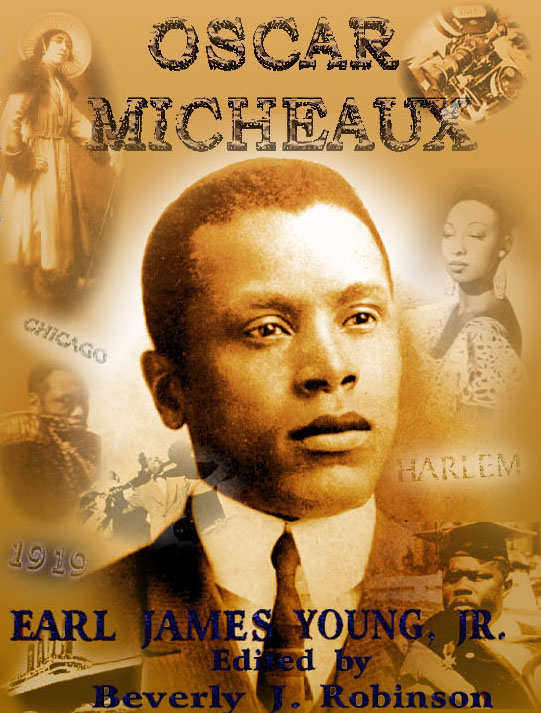 CHAPTER THREE
IMAGE AND NATIONALISM
Film was in its infancy when Oscar Micheaux was born. Photographers and scientists such as Muybridge, Edison, Marey, and Dickson had experimented with capturing motion on film as early as 1872. By 1900, Edison's kineto-phonograph was evolving into the nickelodeon, America's new favorite pastime. Gerald Mast reported that the period 1900-1913 marked the second era of American motion pictures. The vaudeville houses had featured the kineto-phonograph in a limited capacity during the first era, but within twenty years storefront theaters showed films exclusively.

The nickelodeon became a part of the entertainment scene around 1905. By 1907, attendance at these five-cent theaters was estimated to exceed ten million admissions per day. Movies were cheap, had broad appeal, provided escape, and were particularly popular with immigrants as a means to practice reading their newly acquired second language, English. The tremendous impact film had on the public immediately created a climate for social legislation, self-regulation, and concern among various public interest groups. Founded in 1909, the National Board of Censorship was one of many organizations created to watchdog the moral and social responsibilities of the industry. State and city censorship boards were also created for the same purposes. Absent or ignored among the various concerns expressed at the time was the manner in which African Americans were portrayed on the screen. There had been no historical precedent to warrant such concerns. Peter Noble recorded the first appearance of Negroes on the screen in 1902 in a George Melies production called "Off to Bloomingdale Asylum". Noble believed that the actors were actually white. His film synopsis states that four Blacks were presented in acts of buffoonery as they tried to pull an omnibus down the street. It is important to note that Noble's extensive investigation of American cinema revealed that film prejudice was directed against all kinds of foreigners as well as Blacks.

The film business became a closed society almost from the beginning. African Americans were not the only group shut out or portrayed in stereotypes. Films such as The Masher (1907), The Wooing and Wedding of a Coon (1905), and the worldwide distribution of the Rastus and Sambo series singled out Blacks in particular as objects of humor and derision. But there were numerous other films equally derogatory about Mexicans, Spaniards, Jews, and Irishmen. Micheal Winston concluded, however, that most of the other targeted groups had, unlike African Americans, enough social or economic status to successfully protest their unfavorable depictions on film. Donald Bogle stated that certain stock Black characters were introduced to the screen at the start of the twentieth century: toms, coons, mulattoes, mammies, and bucks. As late as the 1970s, it is Bogel's contention that these same images continued to prevail.

One of the most popular filmmakers of the period was the director, David Wark Griffith. He was the son of a Confederate colonel and a Kentucky descendant of a long line of southern military and political aristocrats who were left in economically reduced circumstances after the Civil War. Griffith had a meteoric rise from a twelve year stage career as a traveling dramatic and vaudeville actor to playwright to director. Between 1908 and 1913, he was the most renowned and prolific filmmaker at American Mutuscope and Biograph Company (later known as the Biograph Company). His directorial and technical achievements and innovations in film were considerable. Aside from some of his numerous acclaimed productions, he also made several films which stereotyped ethnic groups. A few titles tell the story: Greaser's Gauntlet (1908), The Romance of a Jewess (1908), and That Chink at Golden Gulch (1910). Again, it is important to note that Griffith was doing no more than was common in the industry at that time.

The development of film was but one aspect of an American society which virtually excluded any positive images of African Americans. As a result, Black nationalism, which had emerged before the Civil War, grew rapidly after the turn of the century. The concept of "Race" improvement and pride became sharper in all facets of the African American experience. As lynchings and other racial persecutions intensified, so too did a defiant and determined effort among African Americans to show they were worthy of and entitled to the same rights as any other American.

One of the major voices against racism, the Chicago Defender, was first published May 5, 1905. It was a leader among the Black press in chastising its readership for their shortcomings, but it also chastised America for what it viewed as hypocrisy against the U.S. Constitution. Five years after the advent of the Chicago Defender, William Foster became the first person of African heritage known to produce films featuring Black casts. Between 1910 and 1916, he produced several comedy shorts in Chicago. Foster was also a drama and sports writer who used the pen name Juli Jones. A man of many talents, he later became circulation manager of the Chicago Defender and is credited with helping to build that paper's circulation to the largest of any African American weekly. There were also other Blacks who made attempts at independent filmmaking. Though there were a number of corporations established for the purpose of making Black films, relatively few actually delivered a product.7 Many of those that were legitimate efforts grew in response to the continued stereotyping of Blacks on the screen and the refusal of many theaters to admit Black patrons. Other attempts were failures or outright shams.

There were not only Black journalistic objections to the manner in which Blacks were shown on the screen, but also there was a movement to reshape the image of Blacks on stage. With stage as the predecessor of screen, in 1914 the Lafayette Stock Company in Harlem was established to promote Black theater. Financed by Whites, its actors were known as the Lafayette Players, and many would become leading stars in Black films. This was also the year that Blacks were allowed to play themselves (as Blacks) on the screen for the first time. In one case, it was a success, but the other attempt was a disaster. World Pictures released the fourth screen version of Uncle Tom's Cabin in 1914, breaking tradition by allowing Sam Lucas, a Black actor, to play the title role. Other Black players were used in supporting roles. The film was released without incident.8 The Biograph Company was not successful with a similar effort. D. W. Griffith had left them in 1913, but before his departure and continuing to 1916, Biograph experimented by releasing several Black burlesque shorts. In 1914, it featured Black comedian Bert Williams in one called Darktown Jubilee. Williams was at that time starring in the Ziegfeld Follies with great popularity. However, several film scholars reported his screen debut to have been a dismal failure.9 The film was greeted with catcalls and hisses from hostile White audiences. A riot ensued in Brooklyn in which at least one Black was rumored to have been shot, recalled Carlton Moss, film producer and instructor.10 At other locations, the film was boycotted. Although no summary of the movie is given by Klotman, Noble, or Bogle, the latter writer states that White audiences would not accept a Black in a leading role except as a "tom".


All Rights Reserved by Khafra K Om-Ra-Zeti



TEN MINUTES TO LIVE (1932) OSCAR MICHEAUX FILM
***PURCHASE A COPY AT OSCAR MICHEAUX.COM***